Ypsilanti Pet Wellness Services
Annual exams for pets in the Greater Ann Arbor, Belleville and Canton area allow us to establish a normal pattern for each pet's weight, temperature and body condition. A thorough, hands-on physical examination assists in detecting hidden problems that may otherwise go unnoticed until your pet's health deteriorates drastically. Issues like diabetes, cancer, heart disease, hormone imbalances, arthritis and pain can be caught early and treated promptly, allowing your pet a better quality of life. A preventative approach also provides us with the opportunity to tailor a specific health and immunization plan to each pet's unique lifestyle.
Pet Microchipping
Permanently identifying a pet is a necessary precaution every pet owner should take. A microchip is a quick and painless way to achieve life long protection. Once the microchip is inserted, the pet is identified for life. Microchips are safe, unalterable and permanent identification for pets.
About the size of a grain of rice, a microchip is a tiny computer chip coded with a 10-digit number unique to your pet. The chip is inserted under the skin between the shoulder blades of a cat or dog, in much the same way that a vaccine is administered. Ypsilanti Animal Clinic uses the resQ microchip system.
Senior Pet Care
As pets age, their needs change. Health problems are easily hidden and can often be mistaken for typical signs of aging. The onset of age-related diseases or health issues happens quickly or becomes more pronounced as your pet matures. More frequent visits help keep your senior pet happy and healthy and allow us to keep a close eye on potential problem areas.
Prescription Diets for Cats and Dogs
Your pet's diet can have a serious impact on his/her health. Weight problems and allergies are often related to improper nutrition. Our qualified veterinary staff will gladly recommend the proper diet for your pet based on individual needs. Should your pet require a prescription diet, we stock a number of special prescription foods and supplements to prevent or manage a variety of disease syndromes.
Pet Dentistry
Dental hygiene is an important part of your pet's health and can often be the cause of serious illness. If left untreated, dental problems can often lead to larger systemic problems in your pet due to oral bacteria entering the blood stream and damaging the kidneys, heart and liver. Many of these problems can be avoided by scheduling regular dental check-ups and dental cleanings for your pet.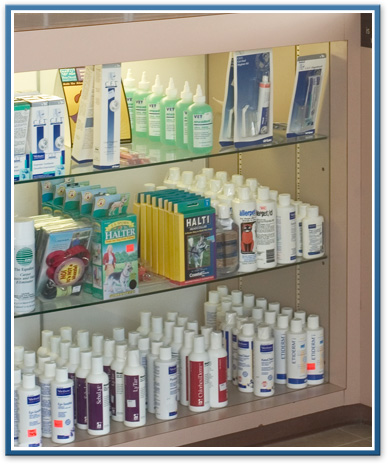 Our Ypsilanti veterinarians regularly perform teeth cleanings, scalings, assessment of tooth and gum health and extractions. Dentistries are day long procedures, and in most circumstances, your pet can go home the same day after fully recovering from anesthesia.
Affordable Immunizations for Pets
Advances in technology have given us the ability to prevent many serious life threatening diseases. Annual immunizations are crucial to your pet's health. Usually done in conjunction with your pet's annual physical exam, we develop an individual vaccine protocol based on your pet's needs and the diseases extant in the Ypsilanti, Ann Arbor and Belleville, MI areas.
Puppies and kittens should receive an initial series of immunizations followed by annual boosters. The aim of a complete vaccine program is to prevent a costly or fatal illness. Following an appropriate immunization schedule is an important part of your pet's general health care routine.
Flea Prevention
Living with pets does not mean living with parasites. Fleas are at best an inconvenience but at worst, fleas can cause serious life threatening diseases and disorders. Treating your pet with flea prevention medication is a necessary part of your pet's health care needs. We offer a variety of topical and oral medications to best suit yours and your pet's needs. Products include:
Vectra 3D
Trifexis
Sentinel
Revolution
Feel free to ask a staff member which medication might be right for your pet.